Overseas Property Buying
Find your dream home today in Cyprus
Any property for sale in Cyprus comes with the guarantee of copious sunshine, as Cyprus boasts of around 320 days of sun a year. Cyprus is home to lively Limassol, cosmopolitan Nicosia, and the tremendous Troödos Mountains. Browse through our properties for sale in Cyprus to find land plots, apartments, traditional old houses, and lovely family villas.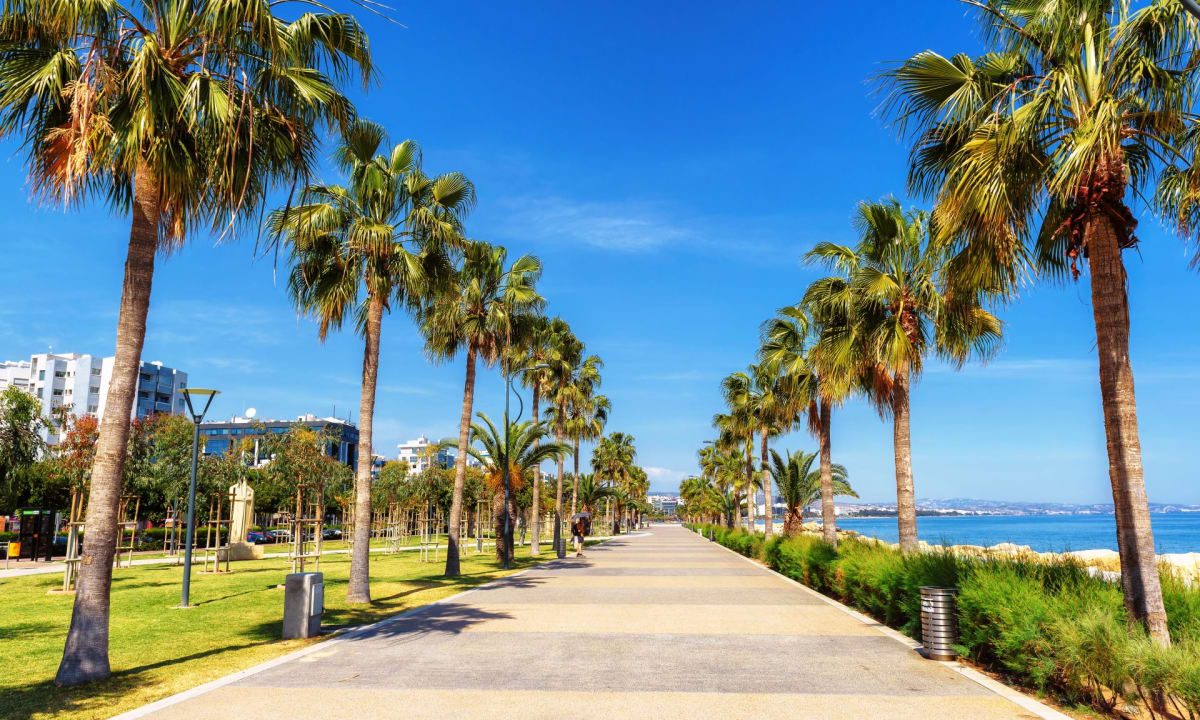 Discover the charm
Properties for sale in Cyprus
Apartment
Deryneia, Famagusta, Cyprus
New build 2 bedroom, 2 bathroom, second floor apartment in Deryneia – AAD102DP.This brand new block of just 9 modern apartments is in an excellent location, just minutes from the centre of the village. This apartment has a great layout including an open plan kitchen, dining and living area.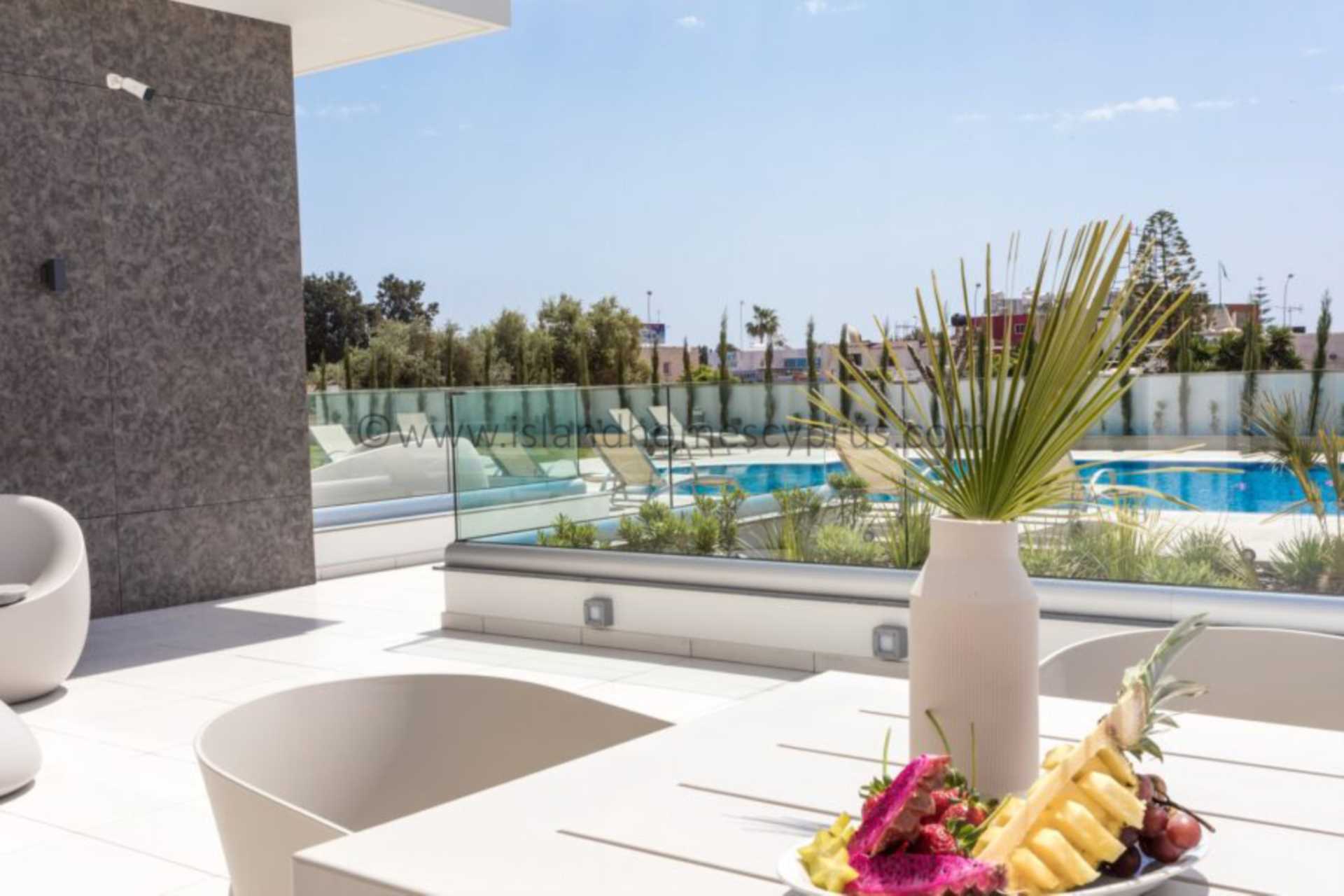 Ayia Napa
Ayia Napa, Famagusta, Cyprus
2 bedroom, 1 bathroom, ground floor apartment on a prestigious gated community with a 25m2 swimming pool – NGN103V.With a generous open plan living and dining area, 2 separate spacious bedrooms and a beautifully presented bathroom with walk-in shower, WC and vanity this property is complemented with a 62m2 veranda which looks onto the splendid 25.5m x 7m communal pool. In addition there are a jacuzzi and sun deck, reserved exclusively for Napa Gem residents and all set within luscious gardens.
Apartment in Elyisa Park
Kato Paphos, Paphos, Cyprus
For Sale 2 Bedroom Apartment in Elysia Park – Kato Paphos Universal. This special apartment is situated on the 1st Floor. Elysia Park is an  exclusive development that provides comfort, luxury and safety. The complex of Elysia Park Luxury Residences is the only complete high-end complex in Paphos with Deluxe modern properties,
Detached
Ayia Thekla, Famagusta, Cyprus
3 bedroom, 3 bathroom detached villa with private pool in sought after Ayia Thekla – MOT101DP.Set on a new, small development of just 7 villas, this new build property is located just 500m from the sea. Each L shaped villa shall have a private swimming pool, balcony, bbq and high quality fixtures throughout.
Sea Front Luxury Apartment
Kato Paphos, Paphos, Cyprus
Opulent, seductive and meticulously detailed, this lush project is set in a unique location just across the beach-hand. Located in the heart of the tourist area with restaurants, bars, shops and all the 5 star Hotels in Kato Pafos, only a few minutes walk walk from the picturesque Pafos harbor and Medieval Castle.
6 Bed House For Sale
Agios Athanasios, Cyprus
This is a outstanding sea view bungalow in Agios Athanasios with covered area of 400m² and plot size 14,715m².There is a separate guest house with 2 bedrooms,kitchen,bathroom.The house has an electric gated entry drive with double electric garage.
4 Bedroom Detached Villa
Pernera, Famagusta, Cyprus
NEW BUILD 4 bedroom 3 bathroom detached villa in Prime Pernera Location – BGP101DP.Set in a fantastic location, less than 700m from the famous Pernera Beach and within easy walking distance of popular bars, shops and restaurants. This exclusive development of just 5 modern design villas shall be finished to a very high standard.
Cyprus – there's so much to fall in love with. Located south of Turkey and close to North Africa, the third largest island in the Mediterranean is one of the sunniest countries in Europe. Its close historical ties to Britain means that English is widely spoken and it has an established expat community, so it won't be hard to find a friendly face. Cyprus is a foodie's heaven with an abundance of souvlaki, halloumi, and fresh vegetables to devour. Amazingly, Cyprus even has opportunities for skiing, it has the most southernly slopes in all of Europe. It is one of the few places where you can ski in the morning and then hit the beautiful Blue Flag beaches in the afternoon.
Properties for sale in Cyprus
When it comes to property for sale in Cyprus, there is ample choice from land plots to neat apartments to villas. For just €50,000 you can purchase a plot of land for sale in Cyprus. For €80,000 you can buy an old multi-bedroom village home in need of renovation. You will be able to find a small one- or two-bedroom apartment for this price.
For a family home of three or more bedrooms, a healthy budget would be €200,000 – €300,000. For this price, you can find a home with terraces, outdoor space, even a private pool. For the most part, properties for sale in Cyprus are older homes with history and character, many of which have been updated to suit modern tastes. Newer homes tend to be built so that they assimilate naturally with other Cyprus properties.
Where to buy in Cyprus
Paphos is a favourite among foreign buyers because of its already established expat community, it's fantastic harbour, and year-round access to affordable flights. It is divided into Old Paphos, which occupies the hill at the back of the town. Then there is Kato Paphos, the bubblier, more tourist-driven section. In Kato Paphos, you'll find a diverse range of restaurants, bars, and night-time entertainment. If you are thinking of renting out your property in Cyprus as a holiday home, then Paphos is a good choice as there is lots to keep holidaymakers busy and amused.
Alternatively, if you would like to be close to the action of Paphos but not actually living in it, then finding a home in a village nearby might suit you well. While many villages offer a more laidback lifestyle, other areas have formed their own unique characters. For example, beach lovers will enjoy owning a home in Coral Bay, a dynamic seaside town. Meanwhile, luxury can be found in the Aphrodite Hills development.
On the southern coast, between Paphos and Larnaca, Limassol offers a great mix of the old and the new. It is also home to the fabulous Limassol Carnival, a magnificent affair of live music, the Cypriot bazooka, colour and costume.
The island's capital, Nicosia, offers modern Cypriot life with Eleftheria Square populated by cafes and branded shops. It has a large student population and great nightlife. The property market here is dominated by apartments.
As you can see, Cyprus offers a variety of locations for property buyers. For a touch of hedonism, head to Ayia Napa, Famagusta. For natural beauty and isolation, the Troödos Mountains will be your go-to. We're happy to help you find a home in Cyprus that fits you just right.
Check out some of our featured articles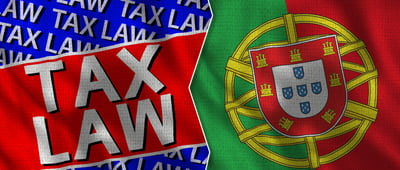 Portugal's low tax scheme for residents – the non-habitual residents scheme – has proven extremely popular with internatonal home buyers there. The tax experts at Chase Buchanan explain how small changes to the scheme could have a big impact on people considering a...