At Your Overseas Home, we take pleasure in providing valuable insights to aspiring expatriates and individuals seeking second homes. Our team of experts has carefully curated a list of the most cost-effective sea view properties in Europe's most sought-after countries. In these stunning destinations, you can find remarkable apartments starting as low as €50,000. 
Among the affordable options, we have handpicked six exquisite locations, including Spain, France, Portugal, and Italy, where you can indulge in the beauty of the sea while enjoying the comforts of your new home.
While many people dream of moving abroad to a sunnier climate or even having a second home overseas, most assume it's just too expensive and therefore out of reach.
However, two-bedroom apartments in some areas of Cyprus can start at around €100,000, and in Agios Nikolaos, Crete, they can cost as little as €50,000!
Chris Nye, our overseas property expert, said: "The benefits of moving abroad or living in another country temporarily are innumerable. Not only are you likely to enjoy better weather and scenery, but soaking up another culture can do wonders for your quality of life.
"A lot of people make the mistake of assuming that it will be far too expensive to make a reality, however some properties in sought after, sea view destinations are often much cheaper than an equivalent in the UK. We've used our expertise in the overseas property market to list some of the most affordable."
Here is our list of 6 great European locations for an affordable sea view property: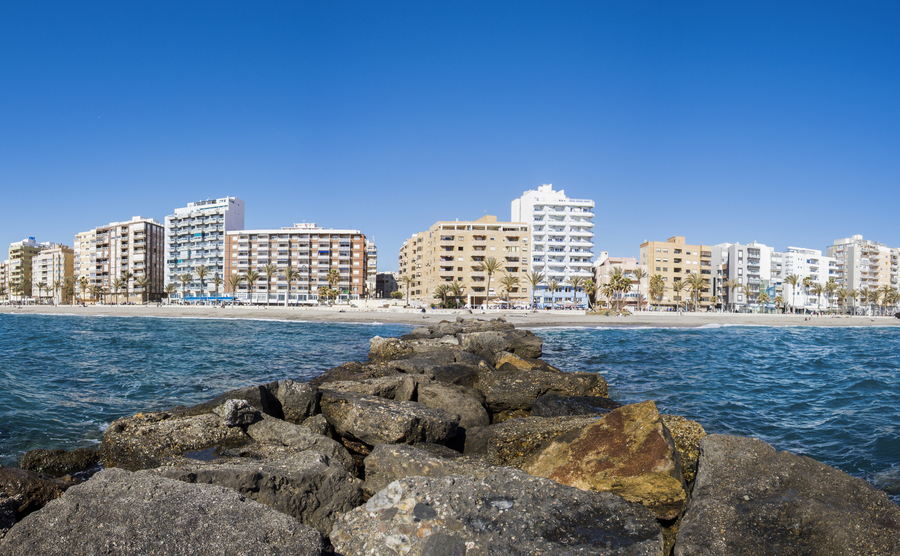 1. Spain – Costa de Almería
The Costa de Almería was one of the last of Spain's Mediterranean coasts to become touristy and they didn't even bother to give it a cool name, like the Costa Tropical on one side and Costa Cálida on the other. Still, it's regarded as quite Bohemian and even a little wild, with a coast popular for naturism!
People from all over Europe and the rest of the world choose to settle on the Costa de Almería. Together with Murcia, Almería is the second most sought out part of Spain by British people, (Málaga and Alicante are joint first).
With warm and sunny weather all year round, and easy accessibility via its own airport, there is a lot of appeal here. Boasting a stunning national park, Cabo de Gata, and close proximity to historic areas like Granada, there is plenty to do in this region.
Two-bedroom apartments in the Costa de Almería start at €50,000 but expect to pay double that for a sea view property. Still, €100,000 for a home with a sea view is quite the bargain!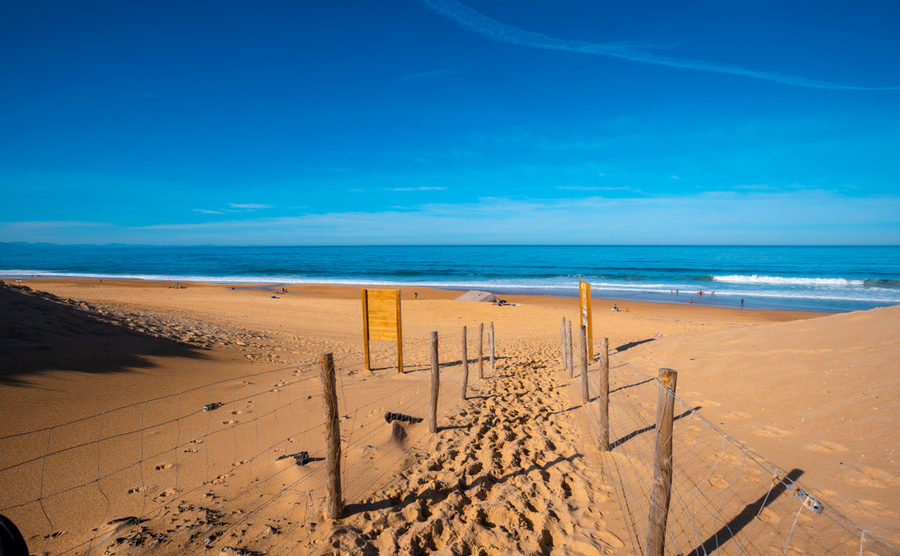 2. France – Landes
When it comes to France, affordability is relative. The French Riviera is notoriously expensive, but so is the cooler north, where Parisian second-home owners push the prices up, or Brittany where, like Cornwall, the pandemic has sent prices sky high.
Landes is in the far south-west, where heathland meets the Bay of Biscay. To the north is Bordeaux and the south is Biarritz. Although within the popular Nouvelle-Aquitaine region, Landes is relatively undiscovered, as is its coastline, the Cote d'Argent (Silver Coast). Think of miles upon miles of empty beaches with amazing surfing…
Two-bedroom apartments by the coast start at around €200,000, which is approximately £170,000.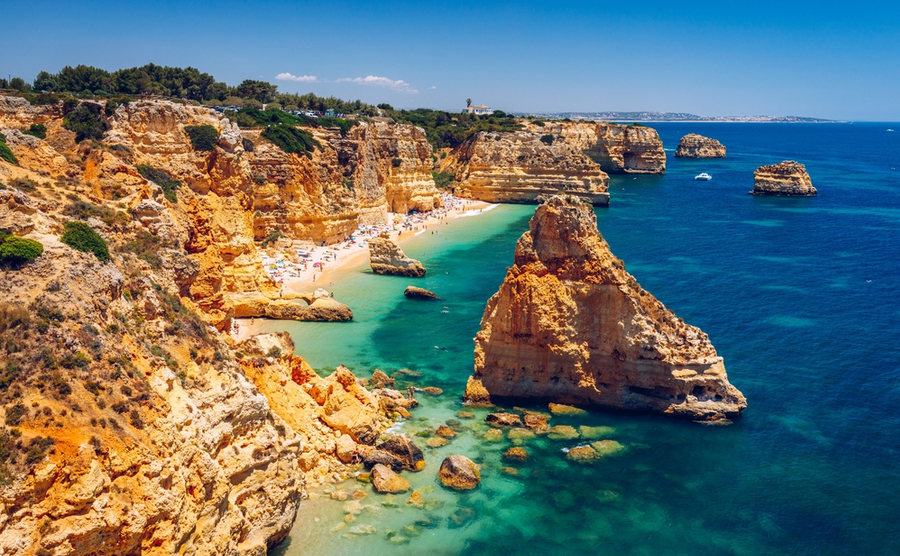 3. Portugal – Lagos and Portimao
The western end of the Algarve, furthest from Faro Airport and at the furthest extremity of mainland Europe, offers excellent value for money. That's not to say it's cheap, but certainly less expensive than the "golden triangle" based around Vilamoura.
It's a little less touristy, yet with a good year-round population and easy accessibility from Faro. The sea here is sensational – cooler in every way than the Mediterranean and great for surfing and kitesurfing, swimming, kayaking and even whale watching.
Two-bedroom apartments in Portimao sell from around €150,000 and expect to pay approximately 50% more in Lagos.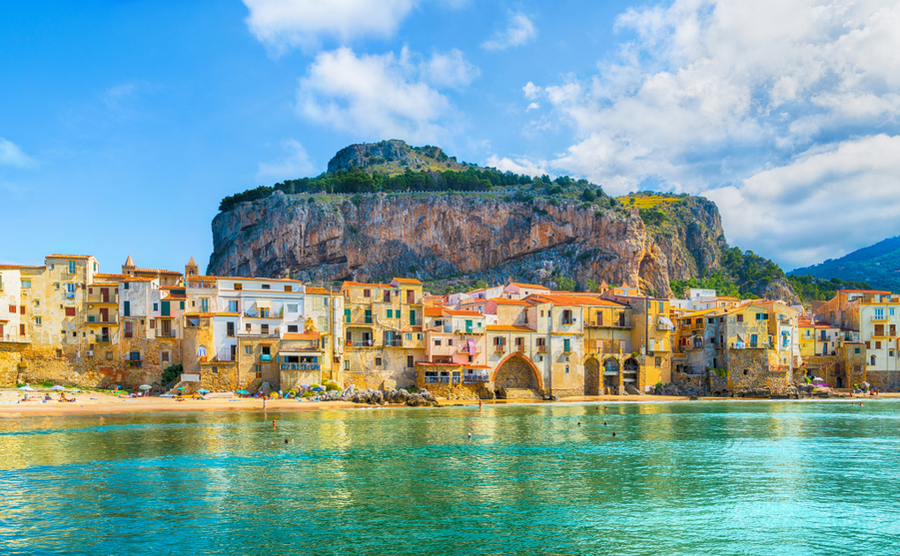 4. Italy – Trapani and Cefalu, Sicily
All of Italy is beautiful, but Sicily has the advantage of affordable property with the sea never far away. While there are pricey corners of Sicily, such as Taormina and Ortigia (they really are drop-dead gorgeous), there are cheaper corners including pretty Trapani in the west and Cefalu in the middle.
For a two-bedroom apartment in Sicily, a budget of €125,000 should find you fabulous sea view properties.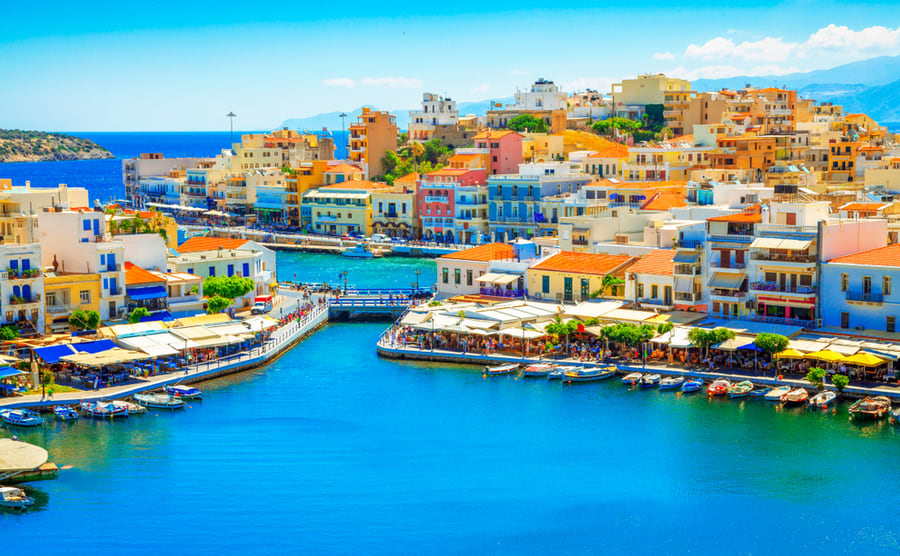 5. Greece – Agios Nikolaos, Crete
Crete is much more affordable than other popular Greek islands like Corfu and Mykonos, just because it never quite attracted the fashionable set like those islands have. Crete boasts of long summers, the hottest months are July and August with an average annual temperature 29 degrees. While you can expect temperatures in at last the early twenties from May to October. Amazingly, Crete is also home to seven World Heritage sites. Plus, it has lively seafronts, full of activity, such as in Chania.
Two-bedroom apartments in Agios Nikolaos start at a very reasonable €50,000-€60,000.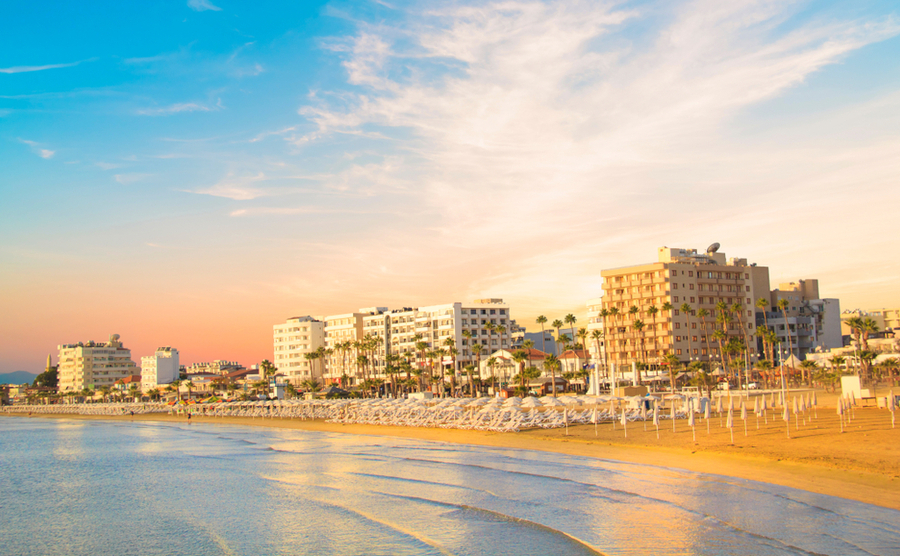 6. Cyprus – Larnaca
Larnaca is an up and coming part of Cyrus – cheaper than either Limassol (which is currently losing out on the Russian market), Paphos (always popular with Brits but relatively pricey) or the more touristy Famagusta in the East.
It's easy to reach all year because although flights to the Greek islands generally stop in winter, they continue to Cyprus. It also has its own airport, and there are a few new marinas going up. Cyprus is also very easy to move to as it's has a long history with the British – they even drive on the left! So you'll find a big expat community here, and a year round population.
Two-bedroom apartments in Larnaca start at under €100,000.