Your Overseas Home
A guide to your viewing trip
A key step to buying overseas is finding the perfect property that ticks all your boxes. Before you can be in a position to make an offer, you have to visit the area and view available properties – a viewing trip, if you will.
We can help you plan your viewing trip. We can connect you with our trusted partners and help you steer clear of being railroaded into properties that don't suit you or your budget.
Sign up for our FREE guide to Your Viewing Trip. It's full of essential information, checklists and advice that'll help you book your all-important viewing trip.
Download Your Viewing Trip guide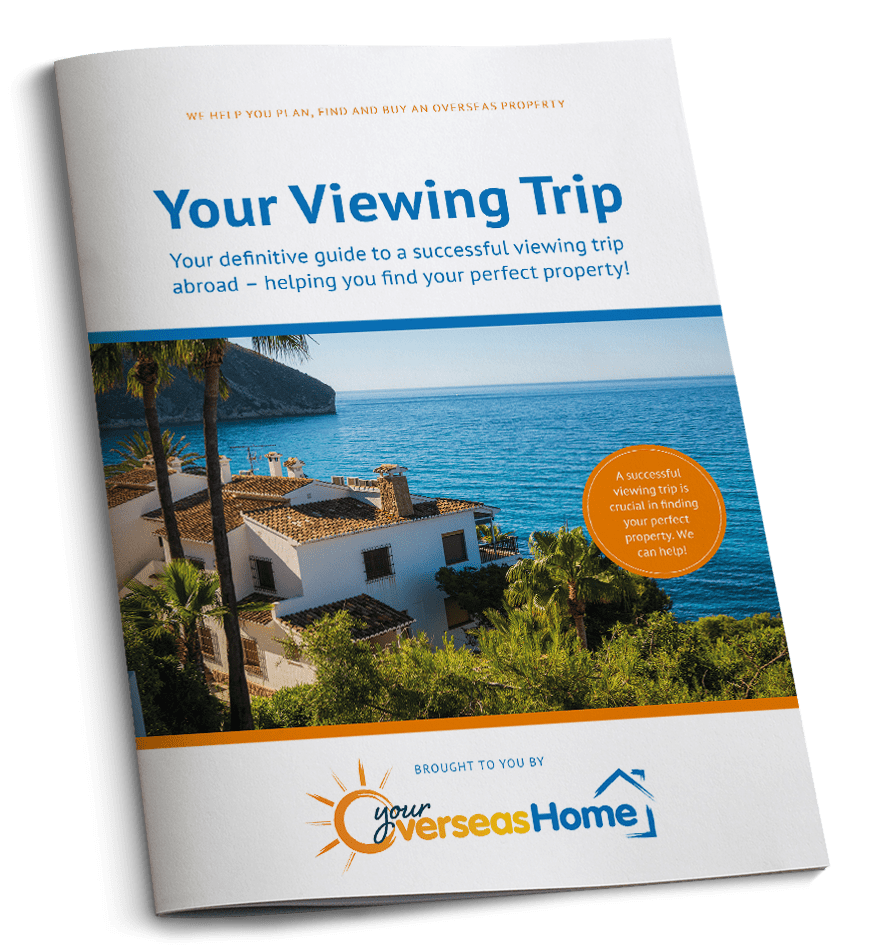 What is a viewing trip and why is it important?
Viewing trip rule 1: Establish your needs. Prepare for your viewing trip by narrowing down your preferred location and deciding on a budget.
Viewing trip rule 2: Find your "Golden Three". Why an estate agent, currency exchange company and independent solicitor could be useful to your buying journey.
Viewing trip rule 3: Choose the best viewing trip for you. The difference between going with an estate agent, a developer or alone.
Plus, a few final pointers. Our top tips for making the most of your viewing trip.
A viewing trip is a short stay in the country that you would like to purchase a property in. You wouldn't buy a home in the UK without seeing it first. So, whether you are looking to buy in France, Italy, Greece or elsewhere, a viewing trip is an essential part of the overseas buying journey. It is a chance to familiarise yourself with the location and visit the properties available.
There are many factors to consider when you plan a viewing trip. For example, the length of your stay, whether you should contact an estate agent or take a more self-directed approach, and more.
To help you plan effectively, we can connect you with our trusted partners. So that you do not waste time, energy and resources seeing properties that definitely do not match your taste or budget.
Sign up for our free Your Viewing Trip guide. Whether you are looking to buy in Spain, Portugal, Cyprus or elsewhere, this guide will provide you with essential information and checklists for that all-important viewing trip.