Viewing Trip Club
Ready to view properties abroad? When you book that first trip, suddenly buying your overseas home has got a lot more serious! It's important to plan it well, to work with the right people and avoid being railroaded into seeing properties that don't suit you or are stretching your budget.
The Viewing Trip Club helps you stay in control, from choosing the right agent and lawyer, to knowing the things to look out for and the questions to ask when you're standing in the bathroom or your potential overseas home.
Joining the club is easy and comes with range of benefits.
Join the club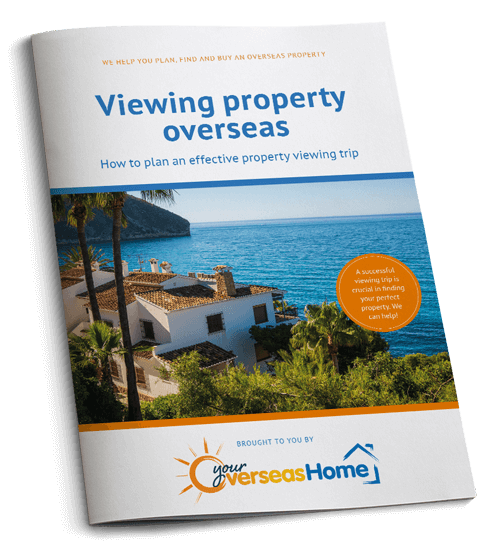 Joining the club is recommended for those buyers who are preparing to book, or already have booked, a trip to view properties. We have created a range of exclusive benefits to make your viewing trip experience better and to help you make the most out of your time overseas. Whether you are meeting with one or multiple estate agents, whether you intend to travel once or many times, our club benefits provide you with a range of tools, checklists and support to make your viewing trip a success. We can help source trusted property agents, developers, travel agents and even care hire to make your trip as easy as possible.
Your Trip well planned
Get a complimentary copy of 'Your Viewing Trip' as well as helpful checklists to use while you are viewing properties
Find the right estate agent
Don't just guess which agent to contact, Your Overseas Home Property Consultants can help you find agents with the best properties for you
Check all the boxes before the trip
With unlimited access to On Demand webinars and workshops, prepare for your viewing trip with the help of property experts sharing their top tips
Latest deals in your inbox
Not all trips will be subsidised, but if there is a deal by estate agent, developer, airlines or car hire companies, we will share these with you