Overseas Property Buying
Find your dream home today in Portugal
Portugal is renowned for its low cost-of-living, vibrant culture and delicious seafood. From the laidback luxury of the Algarve to the hustle and bustle of the Lisbon, there's something for every lifestyle in Portugal. Browse our selection of resort properties, coastal villas, modern apartments and trendy townhouses today.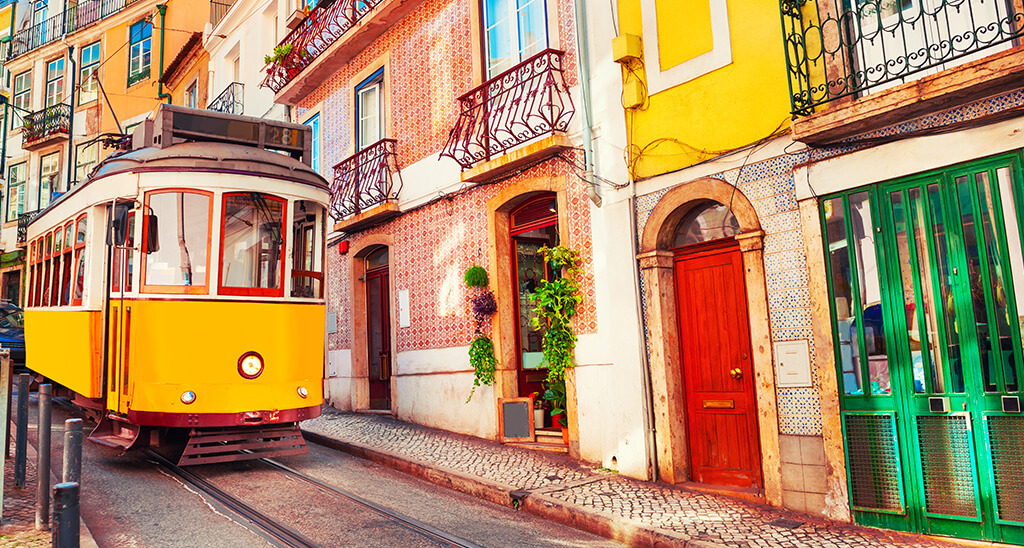 Discover the charm
Properties for sale in Portugal
Charming Villa
Lagoa, Portugal
This spacious character home is located within a short walk to the centre of Carvoeiro close enough to enjoy the amenities and nightlife but far enough away to enjoy peace and quiet. Ideal either as a family home or holidays. Built originally in th…
Vineyard
Lagos, Portugal
This vineyard of 1.4 ha. has two existing buildings and additional construction areas of rural buildings with opportunity for expansion. It is located directly facing a main road, with great visibility and access. Ideal for business location. It has …
Clifftop Ocean Front Villa
Lagoa, Portugal
This 4 bedroom villa is a unique gem, located on the frontline to the sea. The property is composed of three levels. From the main entrance door, you are welcomed by elaborate high domed ceilings, marble floors, arches leading to the living room an b…
Traditional Quinta Style Mansion
Loule, Portugal
Traditionally built mansion within fully enclosed and private surroundings. This villa captures the sense of coziness to its best with traditional materials and its arquitecture. The villa has air conditioning and underfloor heating throughout, double…
5 Bedroom Villa
Portimão, Portugal
Bungalow style villa, located within the Penina Golf Resort. The villa is composed of an entrance hall, living room, separate dining room, fully equipped kitchen with pantry, enclosed winter porch, outdoor garden and dining area with a swimming pool,…
Spacious Villa
Lagos, Portugal
This charming villa is a great opportunity to have a beautifully renovated property with a great location, close to all amenities. On the ground floor you'll find a bright open plan lounge, with closed fire place, and cozy dining area. The spacious…
Great Opportunity
Loule, Portugal
Plot in the center of Almancil with construction viability for a building of three floors with two units for shopping and 4 units for habitation. The footprint area permitted is 221 m2, (179m2 +42 m2 in gallery area) Total construction allowed 621 m2…
There is so much to discover in Portugal from its colourful cities to its coastal coves. It's no wonder so many international buyers are interested in Portugal, it has a welcoming culture that expats love, not only that the cost of living is low, and the weather is divine!
If you're interested in property for sale in Portugal, you've come to the right place. Your Overseas Home's property portal has a broad selection of homes available across Portugal, from Porto in the northwest, right down to Tavira in the southeast.
Properties for sale in Portugal
The Algarve coast is a popular destination for both holiday homes and those looking to relocate to somewhere warm and sunny. The Algarve coast benefits from a Mediterranean climate and is known for its beautiful beaches, fishing villages and pristine golf resorts.
If golf is your thing, look no further than Portugal. The Algarve is world-renowned as Europe's number one golf destination. It has 43 courses, many of them championship standard. Golf attracts lots of tourists to southern Portugal which benefits the surrounding areas by bringing money into Portugal.
There are several market towns in the Algarve. They include Portimão, a market town just off the tourist trail, Loulé – which is extremely popular with international buyers – and Faro. Faro is the capital of the Algarve and is a top destination for southern holiday homes as it's just 10 minutes from Faro international airport, with regular flights across Europe every week.
Other places of note in the Algarve include Tavira, Olhão, Alcoutim and Monchique.
Where to buy property in Portugal
If the Algarve doesn't float your boat and you're more at home in the country, we have a range of properties for sale in Portugal's verdant countryside, which you'll find inland from the coast.
Beautiful Braga in the far north is a city surrounded by greenery. There you can find a wide variety of properties for sale, from traditional farmhouses to rustic villas on the edge of both city and country.
If you're most at home in the city, there are several cosmopolitan areas in Portugal for you to consider. We have a selection of properties for sale in Lisbon, on the east coast of Portugal, most are apartments, due to the small area available for building. Lisbon is popular with expats from all over Europe, as many people in Lisbon speak both English and Portuguese. Lisbon has a slower pace of life than British cities, like London or Manchester, and would suit someone who enjoys elements of city life combined with the laidback lifestyle that comes with living in western Europe.
Further north, you'll find Porto, the second-largest city in Portugal. It's popular across Europe for its stately bridges, wine production and colourful houses. The city lies on the Douro River, 186 miles north of Lisbon. While the labour market is still somewhat recovering from the 2008 recession, there's a huge scene for start-ups in Porto – excellent news for aspiring young entrepreneurs looking for work. Browse properties for sale in Porto today on Your Overseas Home.
Check out some of our featured articles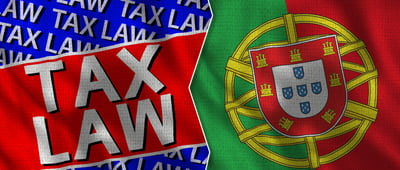 Portugal's low tax scheme for residents – the non-habitual residents scheme – has proven extremely popular with internatonal home buyers there. The tax experts at Chase Buchanan explain how small changes to the scheme could have a big impact on people considering a...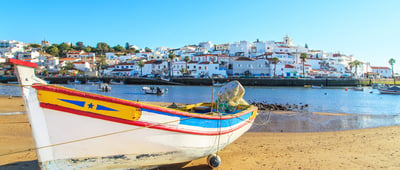 Property markets in Mediterranean Europe have bounced back since the pandemic, with many experiencing rises in both demand and values. That's not to say there aren't areas that remain behind the curve, where average prices are yet to catch up with more popular...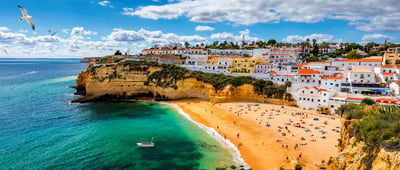 Retiring to Portugal is something many people dream about. Fortunately, even post-Brexit it's a dream that plenty of international retirees can fulfil. There are some 100,000 retiree residents in the Algarve alone, enjoying the fine food, relaxed outdoor lifestyle and enviable climate. 
This guide to retiring to Portugal takes you through the most important basics of living in one of Europe's sunniest destinations. It provides inspiration around some specific places to live, and also touches on some of the key practicalities.