Overseas Property Buying
Find your dream home today in Greece
Greece is famous for being home to the amazing Acropolis, the magnificent Mount Olympus, and miles upon miles of beaches. From the party scenes of Mykonos to the culturally rich Athens to the year-round relaxed holiday feel of Crete, Greece has fantastic options for overseas buyers. Browse through our selection of nifty apartments, stone-built village homes, and luxury villas.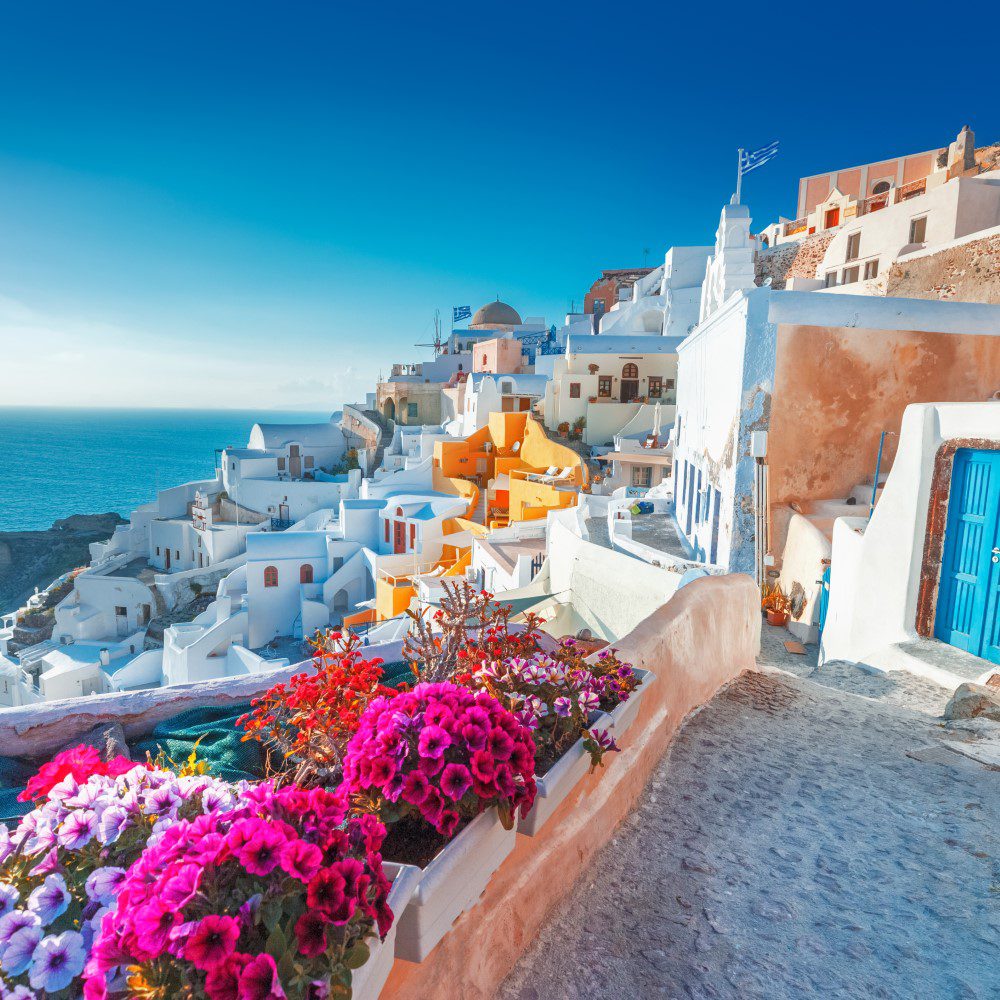 Discover the charm
Properties for sale in Greece
Detached 3 bedroom house
Agios Nikolaos, Greece
A comfortable detached 3 bedroom villa only 3 kilometers from the town of Agios Nikolaos. The house comprises on the ground floor an open plan living room/dining room, a fully fitted kitchen, a toilet and a very large balcony. On the 1st floor there are 3 double bedrooms (all with balconies and wardrobes) and a large bathroom.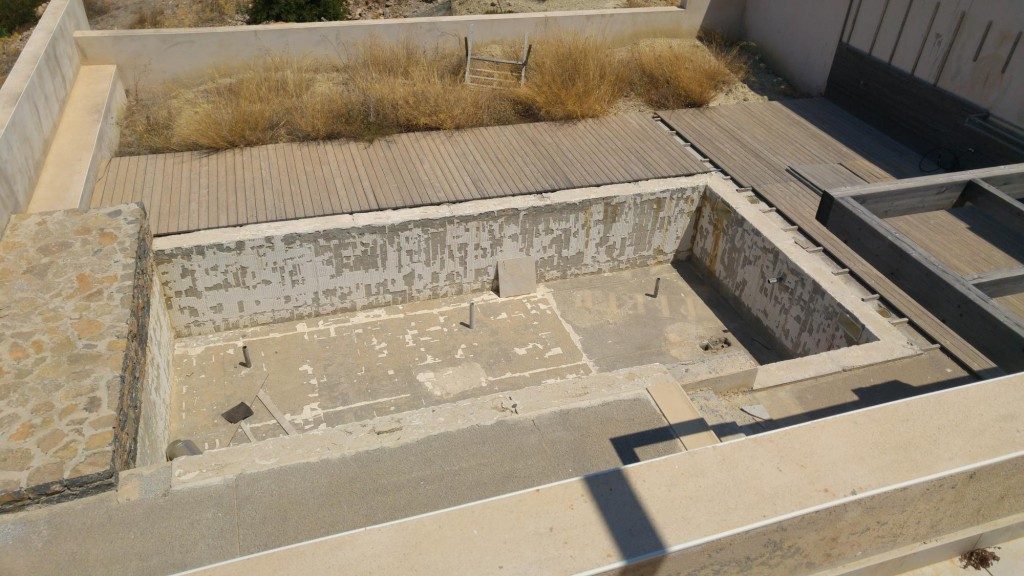 3 bedroom luxury villa
Agios Nikolaos, Greece
Part of a purpose built development of 4 villas, this modern villa is just 4 kilometers from the modern tourist town of Agios Nikolaos and only a few hundred meters from the sea on the way to Ierapetra and Siteia. It is positioned on a slightly elevated plot offering beautiful views of the Mirabello bay coasts, Agios Nikolaos town and the brand new Daios Cove 5* hotel.
Large property
Agios Nikolaos
In the settlement of Lenika, on the way from the town of Agios Nikolaos to the luxury tourist resort of Elounda a 4 bedroom house with guest apartment, large balconies/terraces, a large garden and the possibility to make an extra guest apartment (some works have been done) in the basement.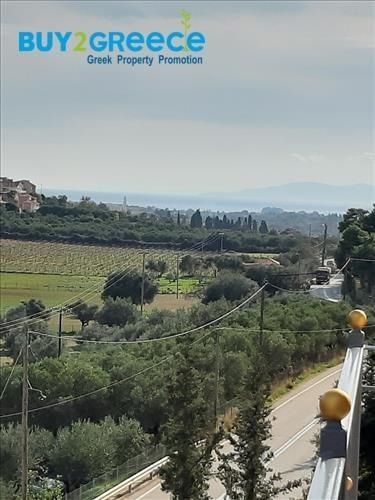 Villa for sale
Kefalonia, Argostoli, Greece
Villa on 3 levels of 180 sq.m. with swimming-pool on a plot of 270 sq.m. at Minies Kefalonia. It is a privillege area next to the airport and near to the famous beaches of Minies , Platis Gialos, Spasmata, Ammes, Avithos and Ai. Helis. The property comes in 3 levels, the underground of 60 sq.m. consists of 2 bedrooms, kitchen, large storage-room, WC and terrace.
Naxos-moutsouna
Naxos-moutsouna, Naxos, Greece
In a plot 1008,70 sqm, for sale 3 Residences in excellent condition, luxury, 20 m. from the beach, overlooking the endless blue of open see, in east background Small Cyclades, Koufonisia, Donoussa, Amorgos. It consists of 3 independent houses 1) Ground fl house 58,05 sqm, 2 b/rs, living room with kitchen, large bathroom,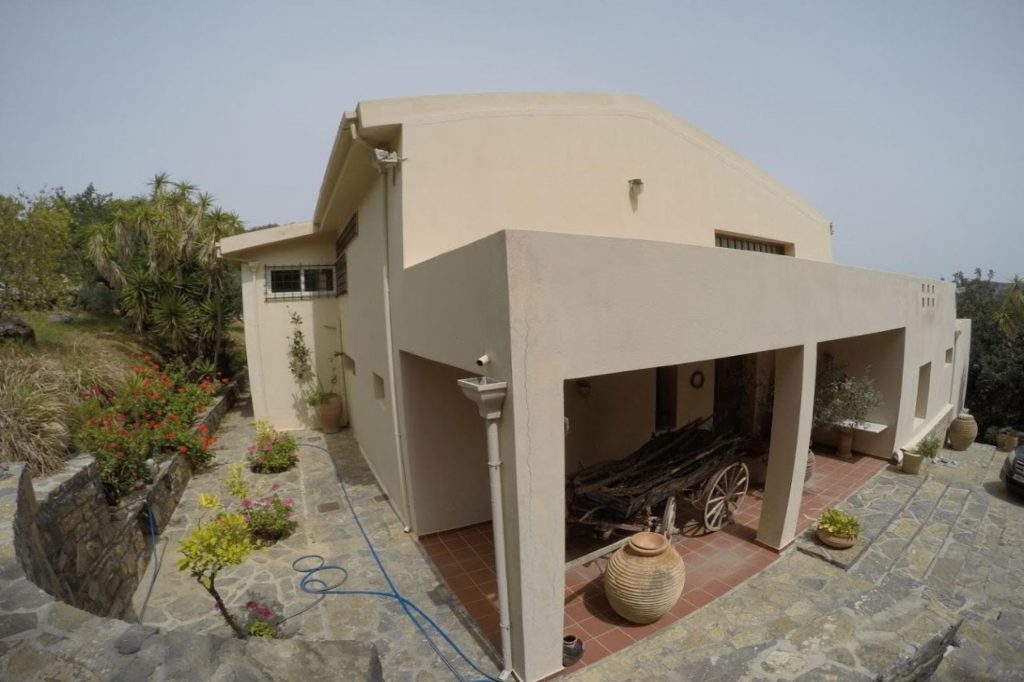 Large 3 bedroom country house
Agios Nikolaos, Greece
A large 3 bedroom country house for sale in the area of Exo Lakónia, Agios Nikolaos, Lasithi, Crete. Exo Lakónia is a village complex on the outskirts of the cosmopolitan town of Agios Nikolaos and is only 6 kilometers from various sandy shores. The manor house, which is covering 220m2 in a land of 5850m,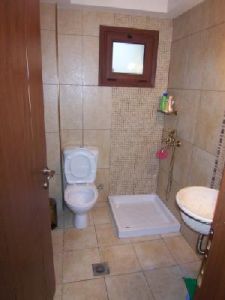 Unique 5 bedroom detached house
Agios Nikolaos, Greece
Set on a hillside just five minutes from the modern tourist town of Aghios Nikolaos this is a very large house with garden areas, parking and fantastic views. The house is set in a private plot of land with a driveway leading to the two parking spaces in front of it.
Nowhere does a holiday island quite like Greece, and few places in the Mediterranean offer such affordable and liveable properties. Greece's 200-plus inhabited islands stretch across the Med, from the Ionian Sea to the Aegean like a string of pearls. You can choose property for sale in Greece from the olive groves of Corfu to the historic sites of Rhodes. There are the picture-perfect islands like Santorini, the party scenes of Mykonos, the glitz of the Athens Riviera, the White Mountains of Crete and the growing popularity of the mainland and Peloponnese. Greece has endless options for overseas buyers, at all prices. Browse through our selection of nifty apartments, stone-built village homes and luxury villas.
There is so much to adore about Greece from the vibrant cities of Athens and Thessaloniki to the 227 inhabited islands. With its mixture of incredible history, ancient architecture, and beautiful beaches, it is no surprise that so many are drawn to purchasing a home there. Plus, the cost-of-living is low and there are plenty of property choice for a wide range of budgets.
Properties for sale in Greece
If you are looking for property for sale in Greece, you are in luck. Here at Your Overseas Home, we have everything from land plots to city apartments to luxury villas. The price of property for sale in Greece starts from just €50,000. For this price, you can find a land plot for sale. Alternatively, Athens has many low-priced apartments to choose from. In rural Greece, you will be able to find many old, multi-bedroom homes for sale, often requiring some level of renovation.
Many of us are attracted to the aesthetic of traditional Greek homes. We love the blue of the window frames and the pretty stone used in construction. It is possible to find old homes that have been lovingly restored so that they have modern elements whilst maintaining this charming appearance. You can find homes like these for as little as €100,000.
Greece is really perfect if you are searching for a property that benefits from the peace and quiet, while being only a short drive away from resorts, beaches and even the airport. With a budget of at least €220,000, you will be able to find a family villa of three or more bedrooms. Often, you can find villas with spectacular views of the sea and mountains.
Where to buy property in Greece
Foreign buyers tend to gravitate towards Greece's islands. Crete, the largest of the islands, is a popular choice. The west has a traditional, laidback atmosphere while the east is known for its lively resorts.
In the Cyclades, Mykonos and Santorini are known for their stunning, white-washed buildings and being the playpens of the wealthy and glamorous.
Recently, Kefalonia, the largest of the Ionian islands, was rated as the best Greek island. It came out on top for its beaches, food and drink, accommodation, tourist attractions, scenery, shopping, peace and quiet, and value for money.
Rhodes, the largest of the Dodecanese islands, has a cosmopolitan town with a remarkable medieval quarter and harbour. The east coast is populated by a string of villages, resorts, and holiday homes, while the west is less developed.
North of the Dodecanese, the Eastern Aegean islands are often overlooked by foreign buyers. If you are on the hunt for a property for sale in Greece that offers a much slower pace of life and is surrounded by natural beauty, then Lesbos, Chios or Thassos might suit you. As they are less tourist driven, there are less direct routes over there, and so, they do require a little more journey planning.
Meanwhile, the Peloponnese is connected to central Greece by a narrow piece of land called the Isthmus of Cornith. It has quaint villages, mountains, and 5 UNSECO World Heritage sites.
Greece has dynamic cities and 227 inhabited islands; we are confident you will be able to find a stretch of a sand to write your name on.
Check out some of our featured articles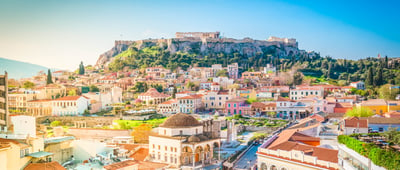 Since 2008, Greece has been viewed as one of the most struggling economies in the EU bloc. But recently, the Greek economy has gone from strength to strength. And it looks to be on the tipping point for even more growth.   Analysts at Barclays published a report...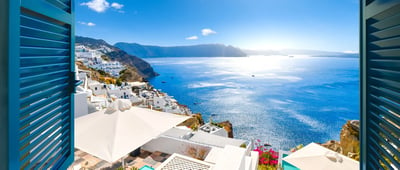 Do you have questions about retiring to Greece after Brexit? You'll be glad to know that it is still possible and plenty of British people are in the process of doing it. Here we walk you through how to retire to Greece, from getting a visa to understanding your...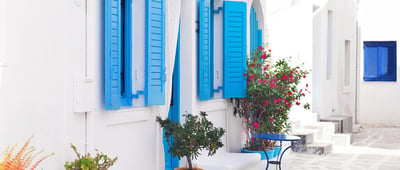 Do you have questions about buying property in Greece after Brexit? In this simple guide, we outline the entire property buying process, including mortgages, getting your visa and how to avoid the common pitfalls.