A recent survey from Property Guides Cyprus revealed that 60% of people looking to buy property in Cyprus are planning to retire there and 58% are after a seaside home.
To make your life a whole lot easier, we've combined the two and handpicked 10 homes on the market right now that would be suitable for retirees.
Everyone has a different budget, so we've organised these handpicked properties from lowest to highest price, for you to browse at your leisure.
For more information about any of the properties below, we urge you to enquire today.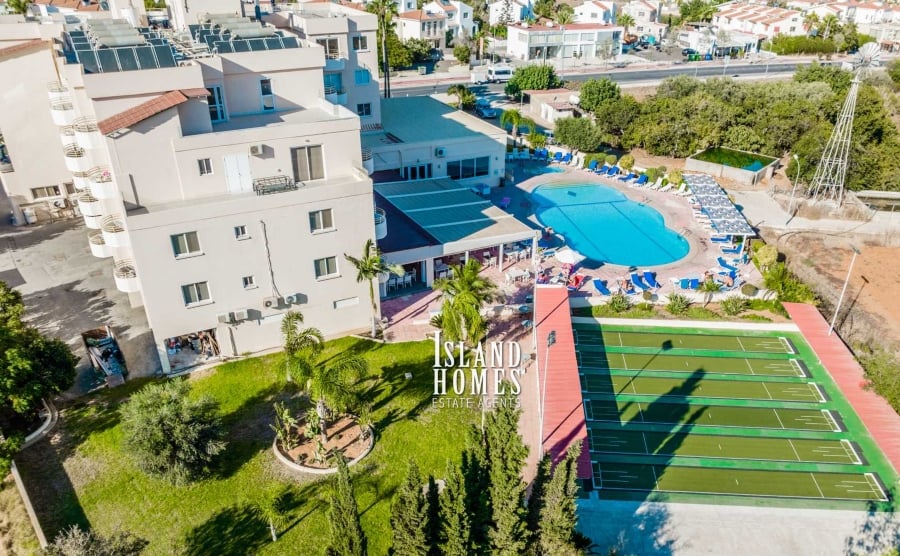 €82,000 – Pernera, Famagusta
Details: One-bedroom former hotel apartment
Perfect for: A cosy pied-a-terre
This one-bedroom, one-bathroom property in Pernera, Famagusta used to be a hotel and was renovated in 2011 to become an apartment complex. The communal areas have been transformed and residents all have access to a huge swimming pool, bar, restaurant and bowling green – all on site! It's just a short walk from Pernera Gardens Beach which has a rocky coastline and stunning fishing harbour.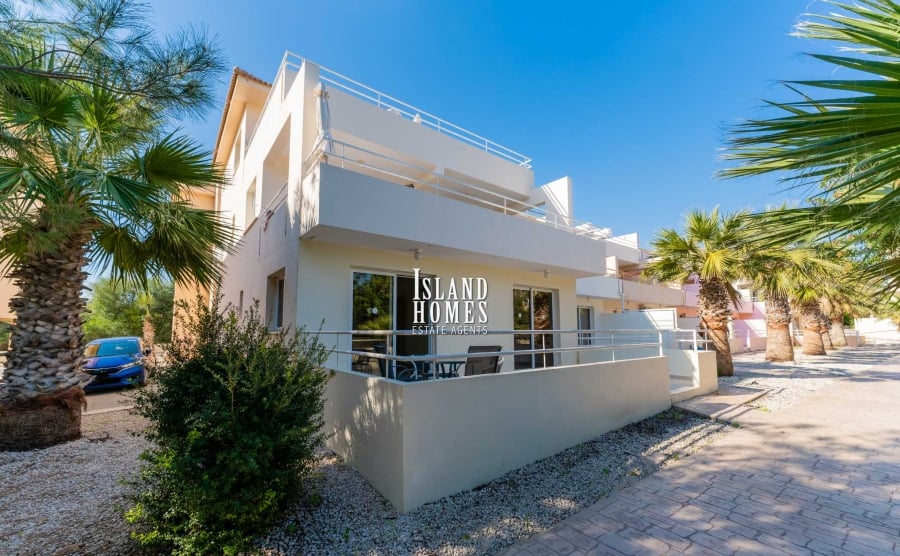 €140,000 – Nissi Elena, Ayia Napa
Details: One-bedroom apartment close to Nissi Beach and fishing harbour
Perfect for: Sociable beach-lovers
Over 70% of people surveyed told us that their main priority for a property in Cyprus is that it's within walking distance of local shops and cafes. If you're one of those people… look no further. This one-bedroom apartment in Ayia Napa is less than 500m from a wealth of restaurants, bars, clubs, the fishing harbour and Nissi Beach. This home is on the ground floor and has a bright, open-plan interior and its double French doors lead out onto a private terrace.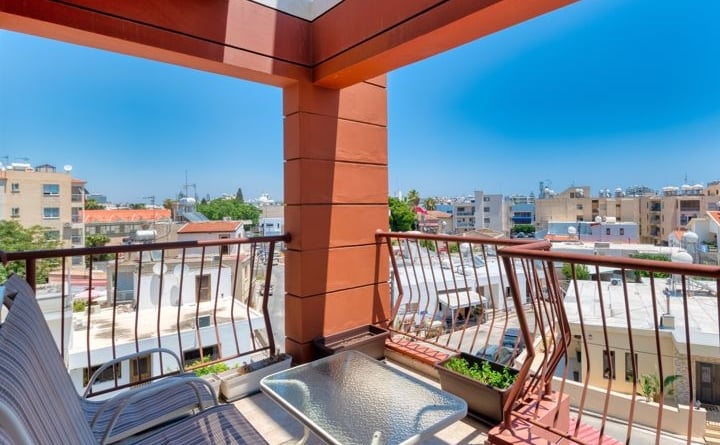 €179,000 Sotiros, Larnaca
Details: Two-bedroom apartment close to Larnaca Marina
Perfect for: Retirees looking for a holiday home
This neat two-bedroom apartment lies in the residential area of Sotiros, Larnaca and features a bright, spacious interior, and is just five minutes from the seafront and beach. It's also just 20 minutes from Larnaca Airport, perfect for those looking to invest in a holiday home.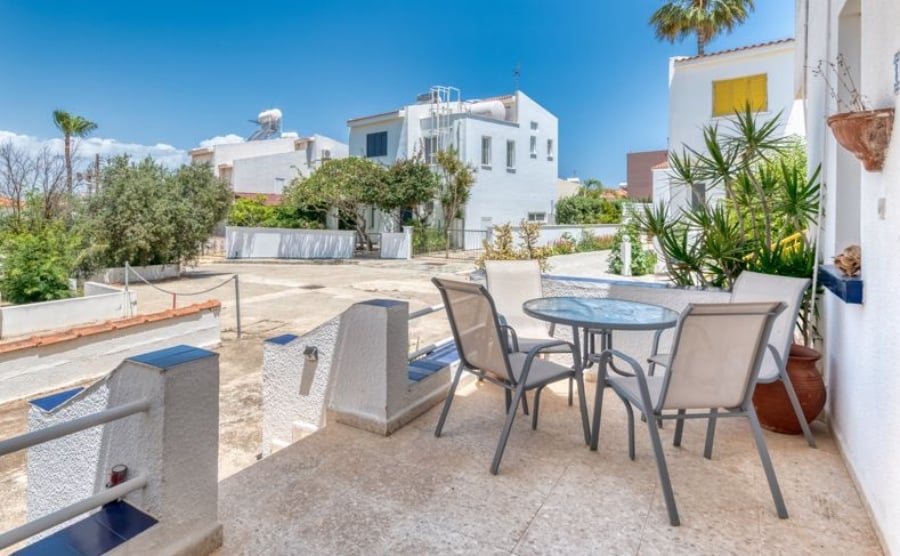 €185,000 – Pernera, Famagusta
Details: Ground-floor two-bedroom apartment in popular Pernera
Perfect for: A retired couple looking to relocate
For those dreaming of a seaside home in Cyprus, this two-bedroom apartment definitely fits the bill. It's within walking distance of the golden sands of Pernera Gardens Beach, local bars, shops and restaurants, and is located in a popular residential area. The home is spacious for a two-bedroom property and features sliding French doors off the living room which lead onto a veranda to the rear of the property. The master bedroom has an ensuite and there's a separate family bathroom with a walk-in shower that's easily accessible.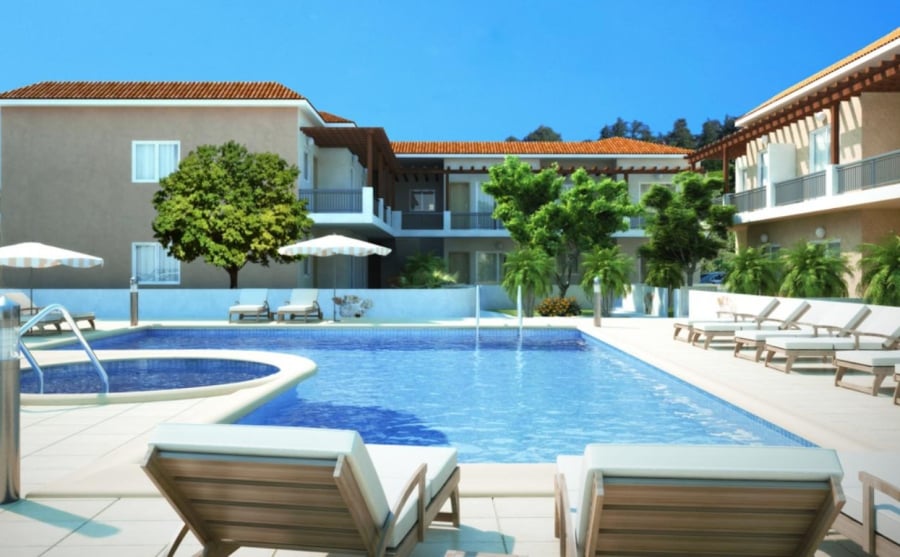 €222,000 – Prodromi, Paphos
Details: A two-bedroom apartment in a brand-new gated development
Perfect for: Active retirees
Journey on up to northern Paphos, southeast of the stunning Akamas National Forest Park to Prodromi, to find this luxurious new off-plan home in a brand-new apartment complex. This property has two bedrooms and two bathrooms and is within a gated development, due to be completed 12 months from signing the contract – perfect for those a year or so off their retirement!
New to off-plan buying? Learn more here.
The modern design is bright and spacious, plus the second bedroom gives you room to host guests! Residents will have access to a large swimming pool, sauna, gym and jacuzzi. Oh, and it's just a short walk to Polis Municipal Beach.

€275,000 – Sirena Bay, Protaras
Details: Ground-floor flat, 100m from the beach
Perfect for: Beach lovers
This three-bedroom apartment is on the ground floor of a modern complex in Sirena Bay, Paralimni. Just 100m from Fig Tree Bay, a luscious sandy beach, bustling with activity, this home is a fantastic choice and won't be on the market for long. All essential amenities are nearby, and one could even get by without a car in this area, as everything is accessible on foot. The apartment includes a private garden and a swimming pool.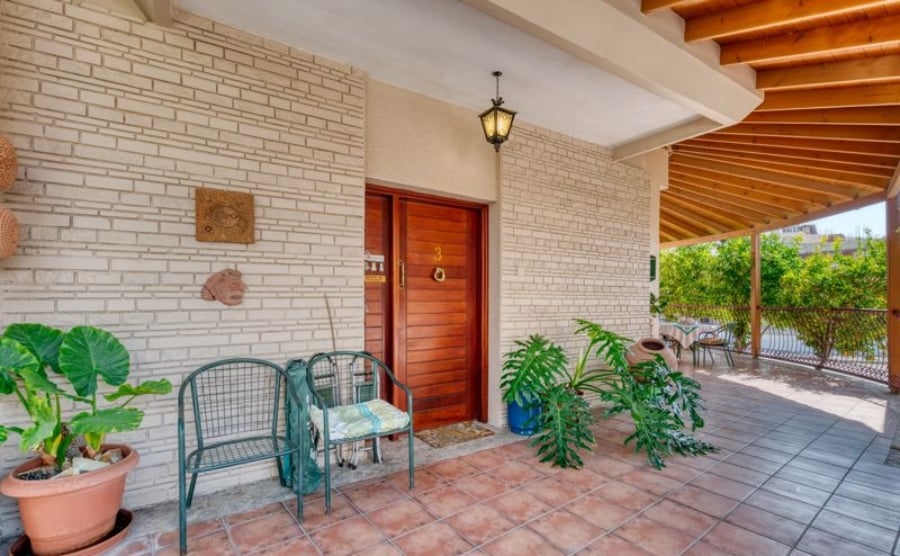 €315,000 – Sotiros, Larnaca
Details: Beautiful three-bedroom villa with a one-bed apartment downstairs
Perfect for: A retired couple looking to make rental income
This beautiful villa in Sotiros is close to Larnaca International Airport and is an ideal area for relocation, especially for retirees. This property features a spacious veranda that wraps around the property and opens onto two doors. The first leads to a ground-floor self-contained apartment, while upstairs there's a three-bedroom apartment. This would be ideal for retirees looking to make extra income off their Cypriot property. Remember, this would only be viable once you're already citizens in Cyprus as non-Cyprus nationals cannot let out property by law.
Read more on letting out property in Cyprus here.
€399,500 – Ayia Thekla, Famagusta
Details: Two-bedroom detached villa with a huge garden
Perfect for: Stylish retirees with children in the family (lots of room to play)
This fabulous two-bedroom bungalow is located in Ayia Thekla and is just a short walk from the beach of the same name. The property has a modern design, with stylish interior features and an astroturf garden – no gardening required! The two bedrooms are both spacious and there's a covered sun terrace to the side of the property. This home would suit retirees who love to entertain or with a large family, as this place has plenty of room to accommodate.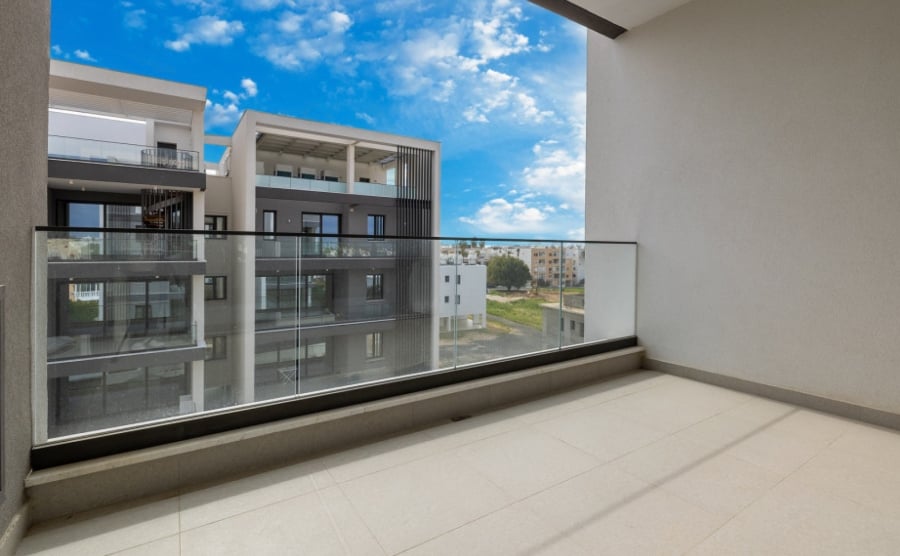 €595,000 – Tomb of the Kings, Paphos
Details: Three-bedroom apartment in a luxury complex
Perfect for: retirees looking to enjoy coastal walks and Paphos' historic ties
Located in Paphos' immensely popular Tomb of the Kings area, named after the most important archaeological site in Cyprus that lies nearby, this three-bedroom apartment is a luxury find. Just a short walk from Venus and Lighthouse Beach, the property is a penthouse apartment with three bedrooms and three bathrooms. Residents have access to two private pools, a gym and a covered parking lot.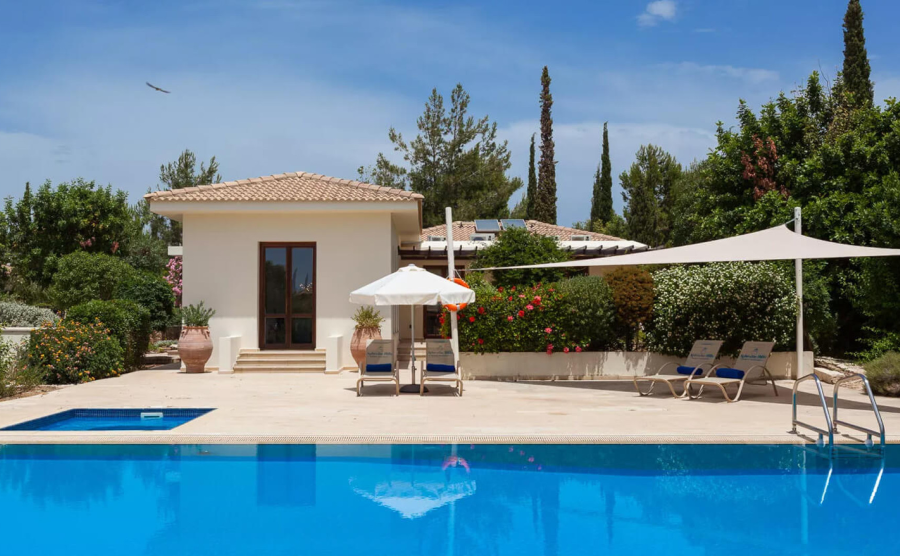 €660,000 – Aphrodite Hills, Paphos
Details: 2-bedroom, 2-bathroom apartment
Perfect for: Retirees looking to emigrate to Cyprus
Just 15km inland from Ranti Forest Beach, this beautiful two-bedroom villa is truly exquisite. Well suited to retirees with a large family, this home is made for entertaining. The dining area seats six people, and it has an open-plan interior that any host would appreciate. Outside, this property has a barbecue area, patio and pool surrounded by four sunbeds.