Intrigued by the prospect of owning a home in Lisbon? I have handpicked ten fantastic properties located there from our portal. From neat apartments to impressive sounding off-plan homes, find your ideal Lisbon home today.
With near 300 days of sunshine a year, beautiful hilly landscapes, startingly white buildings and cobbled streets, Lisbon is a magnificent place to own a home. Portugal's capital is an exciting cosmopolitan city. It is packed with historic sites, wild nightlife, museums, galleries and delicious eateries. Recently, it has proven a popular spot with digital nomads.
If you would rather not own a car in Portugal, then Lisbon is ideal place to be. For one, it has its distinct yellow trams that will get you around the city. It also has an extensive bus and metro system. Plus, the Santa Justa Lift (at 45m tall) will get you from the Baixa to the Bairro Alto neighbourhood with ease.
Lisbon International Airport is the most well-connected in Portugal, especially if you want to travel outside of Europe.
Plus, any property for sale in Lisbon comes with great rental appeal. For longer term lets – those digital nomads need somewhere to stay. Or, for holiday rentals.
Here are ten lovely Lisbon properties for sale from our portal. Property for sale in Lisbon includes chic apartments in stunning historic buildings, minutes away from the action. As well as new or refurbished one-to-three-bedroom homes. Moreover, there are also some interesting off-plan properties taking shape…
1. One-bedroom apartment in historic neighbourhood, €195,000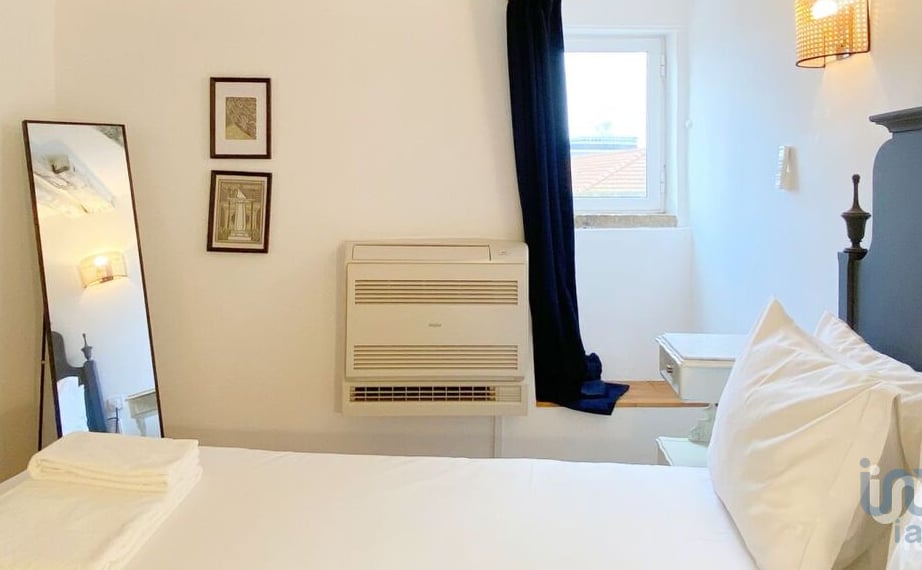 This superb one-bedroom apartment is in Alfama, the oldest neighbourhood in Lisbon. While the property has been recently renovated with modern characteristics, it maintains its original feel, such as an exposed wood beam ceiling. The property is fortunate enough to have views of the Targus River. It is close to museums, restaurants, the National Pantheon (2min walk) and the Santa Apolónia Train Station (4min walk) and the historic São Jorge Castle. If you are looking for a property to rent out, this apartment will gain lots of interest from those wishing to explore the city.
2. Brand new three-bedroom apartment, €885,000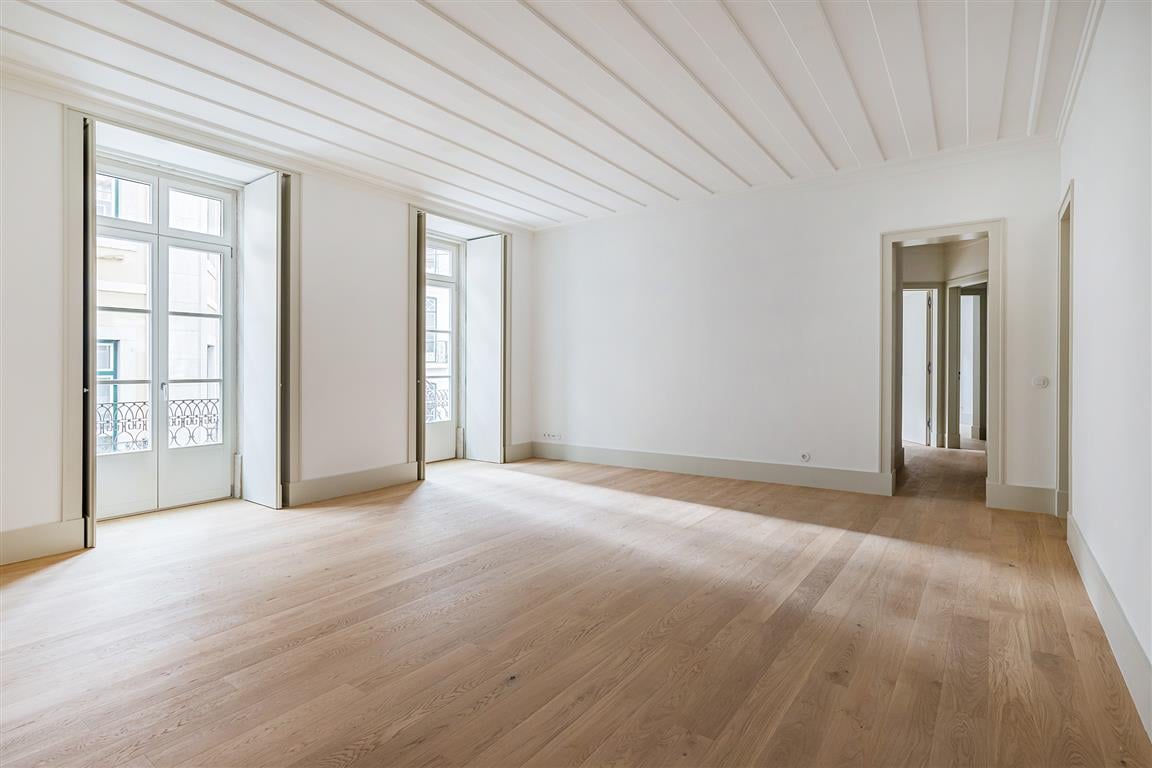 This three-bedroom apartment is in a restored elegant four-storey building. The property is well-located in the Pombaline Downtown, between Rossio and Terreiro do Paço, right next to the historic area of the Cathedral and the castle hill.
3. Two-bedroom apartment, €269,000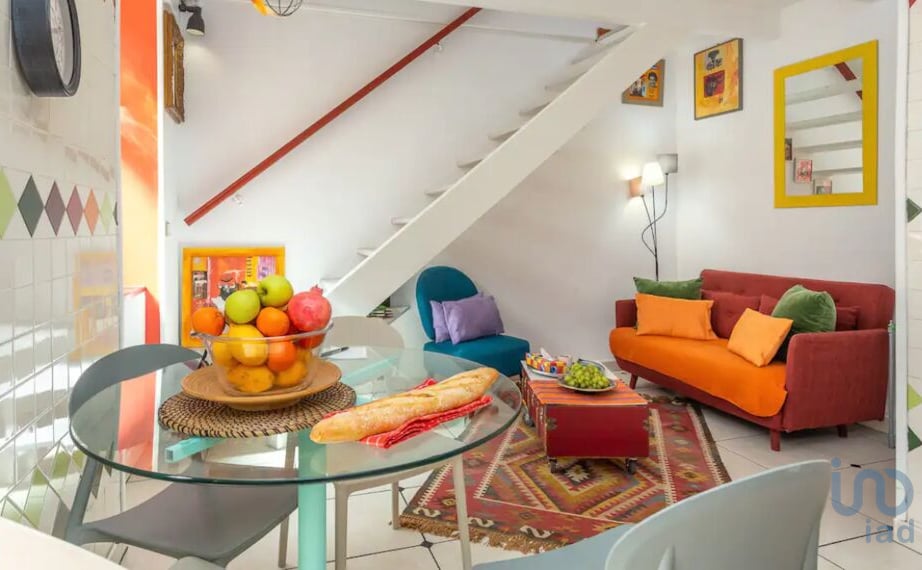 This stylishly decorated top floor two-bedroom apartment has a balcony to take in views of Targus River. The bedroom on the upper floor is spacious with room for a desk, great, if you intend to work from your new Lisbon home. Located in the neighbourhood of São Vicente, Santa Apolónia Station is 15-minute walk away. While it is a twenty-minute drive to Lisbon Airport.
4. Eco-cottage project, €355,000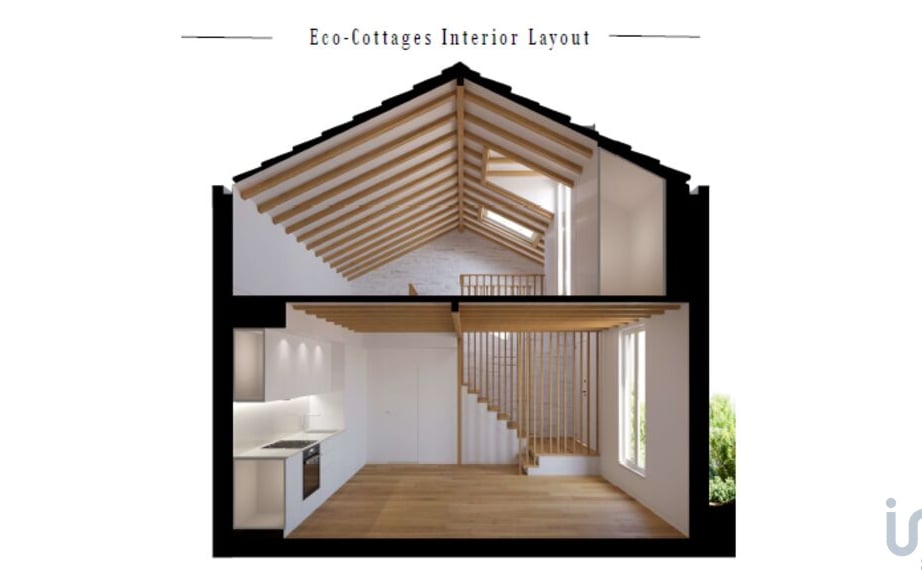 Buying a property off-plan is becoming increasingly popular, and this new project is certainly a head-turner. Due for completion in May 2024, the project is focused on building in an eco-friendly way: focusing on local, green products and building materials, such as bamboo, clay and cork (Portugal is responsible for 53% of the world's production). The building will have an infinity pool with a salt filtration system. It will also have a rainwater harvesting system and will take advantage of Portugal's sunshine with solar panels.
5. Three-bedroom apartment, €369,000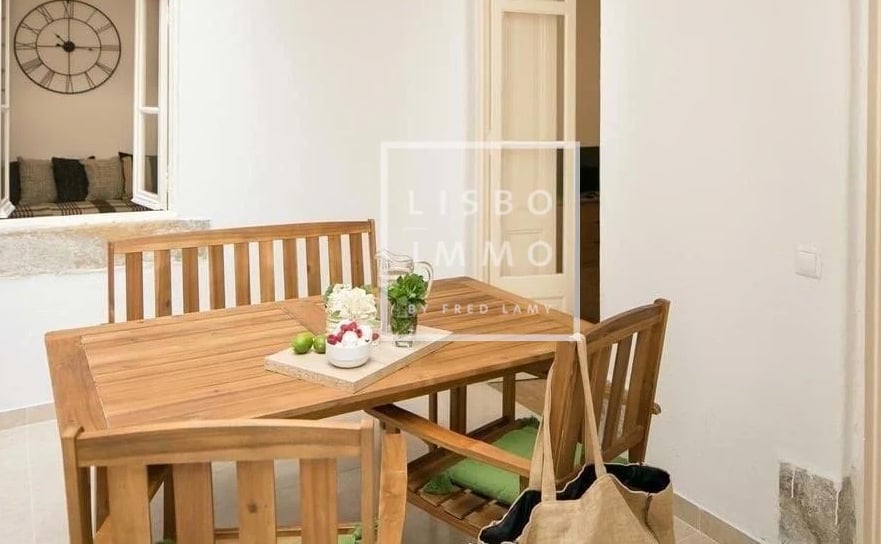 If you are keen to strengthen your calves, check out this apartment, it is located in the Graça district, on Lisbon's highest hill. It is near to São Jorge Castle, the garden of Cerca da Graça, the Convent of Our de Nossa Senhora da Graça, and the Mercado de Santa Graça, the famous flea market on Tuesday and Saturday. Recently renovated, the apartment benefits from a lovely large terrace and three bedrooms, though one is a little on the small side and could be turned into a office.
6. Six-bedroom villa, €2,470,000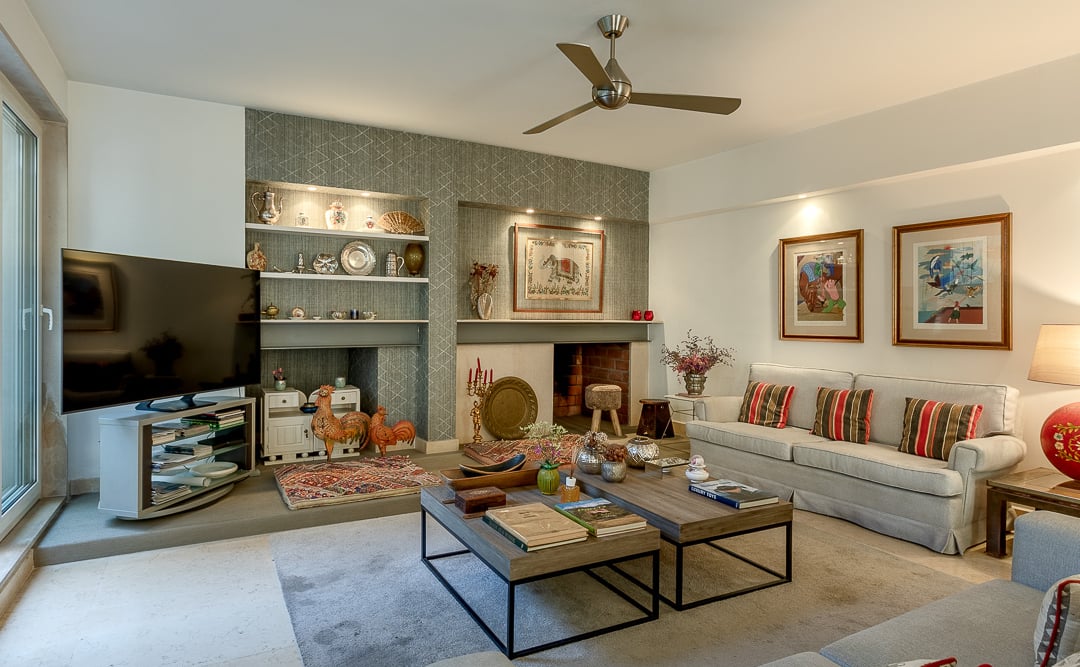 In 2005, this villa was reconstructed and turned into the beautiful home that it is today. It has six-bedrooms, two of which are ensuite. It is close to Janelas Verdes, the French Embassy and Estrela Cathedral and Garden. You will also love walks along the River Targus. Additionally, it is near to public transport. This property is a brilliant option if you are thinking of making the move to Lisbon with your family.
7. Studio, €269,000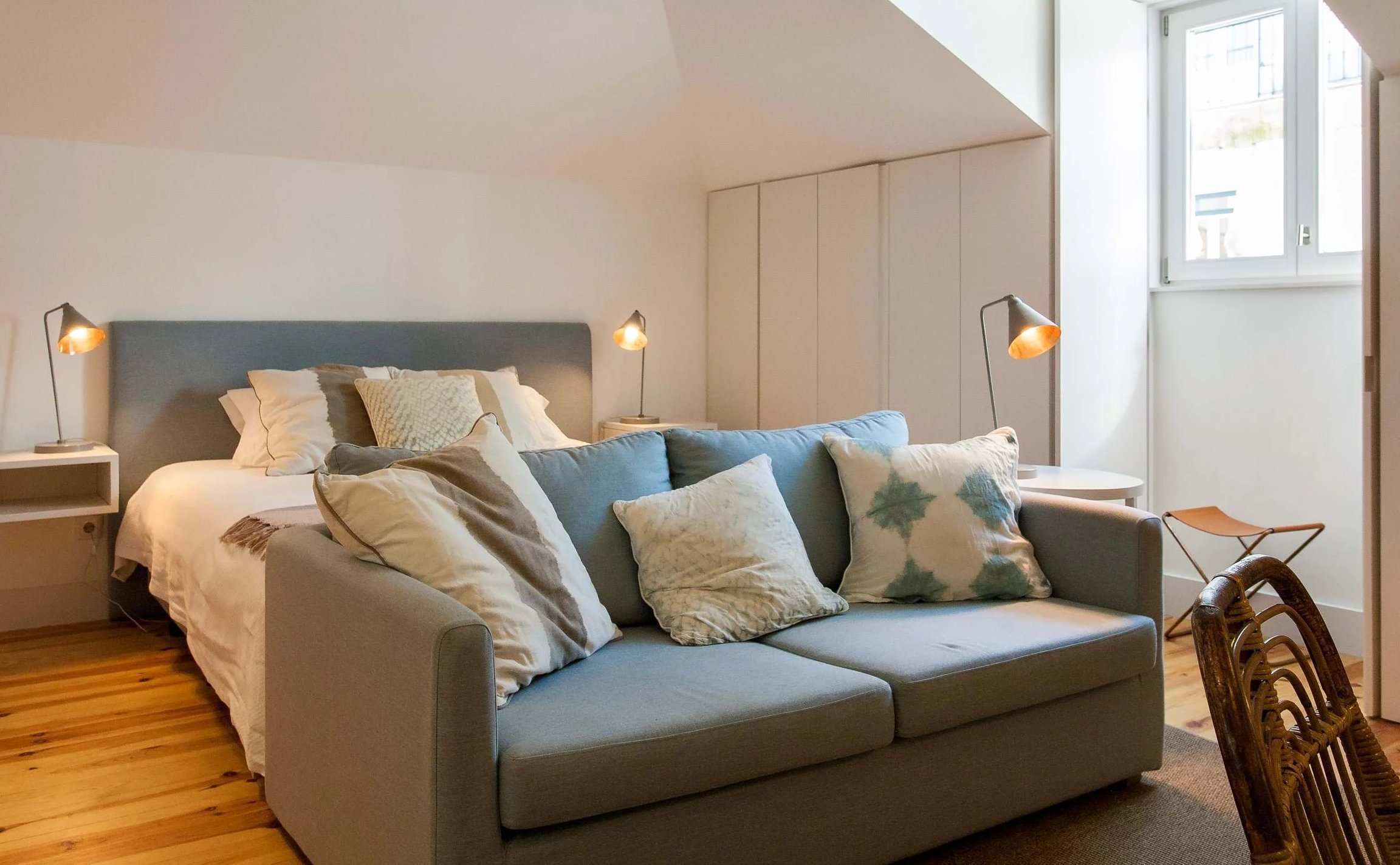 If you are looking to escape to Lisbon alone or with a partner, this property could be perfect. Built in 2015, it is a fully furnished, neat and fashionable studio on the first floor in the heart of the city. Luckily, it has air-conditioning and lots of natural light.
8. One-bedroom apartment, €199,000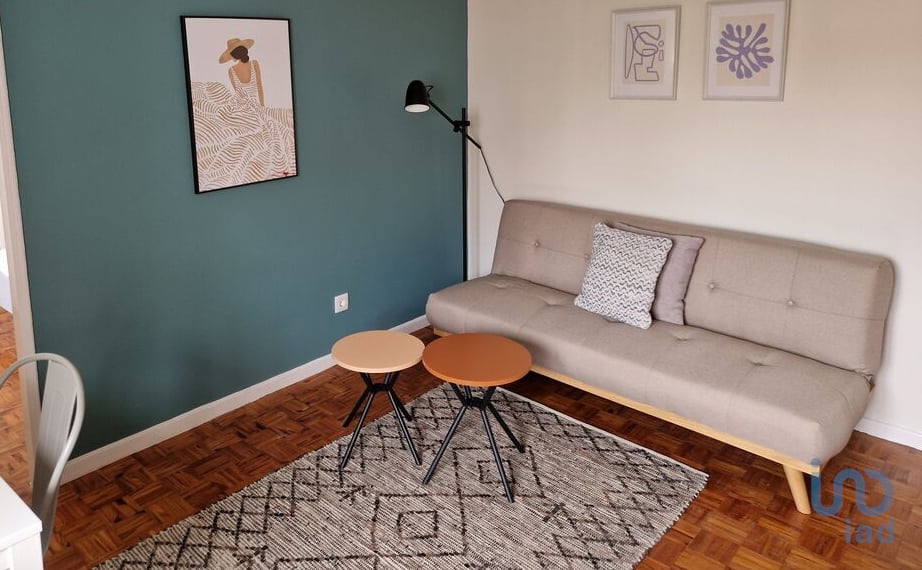 This is a bright top-floor apartment, benefitting from unobstructed city views at every window. It is five minutes away from Campo de Martires park, as well as being near to restaurants, cafes and public transport.
9. Two-bedroom apartment with original features, €324,000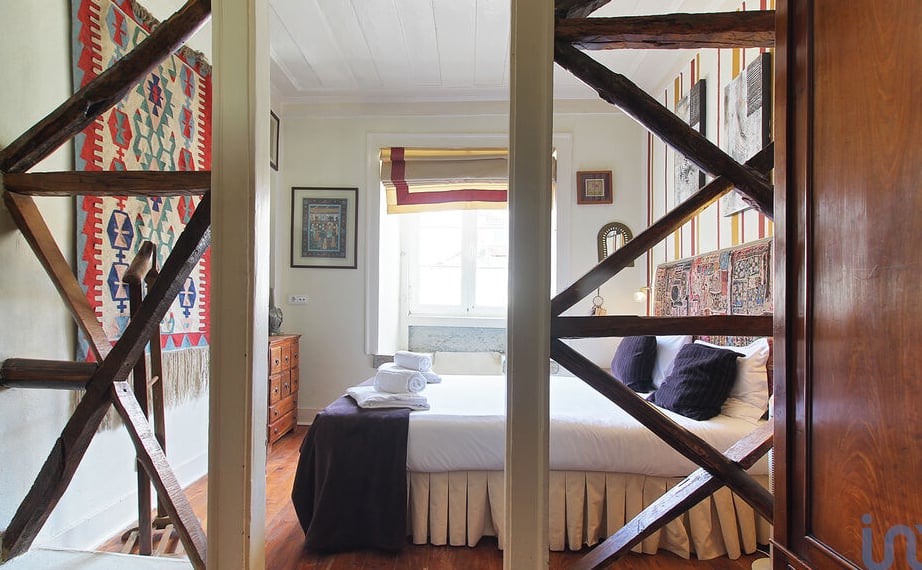 With its wooden ceilings and stone benches next to the window, this two-bedroom apartment has a traditional feel. Impressively, it has three balconies for you to appreciate Lisbon from.
10. Four-bedroom off-plan property, €3,500,000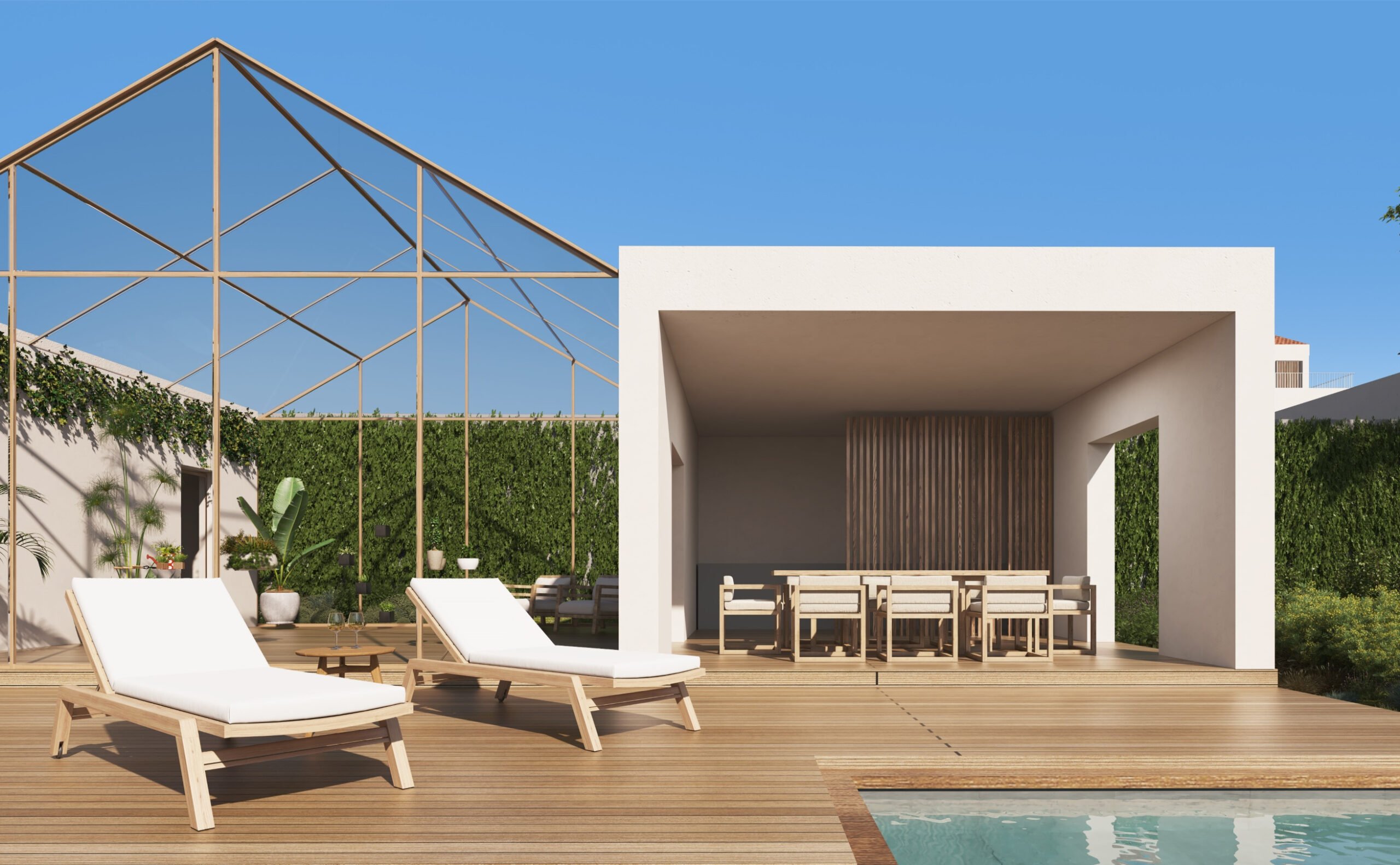 The submitted project for this four-bedroom villa is incredibly inviting. Special features include a garage for six cars, a wine cellar, a cinema room with kitchenette, a swimming pool and an internal elevator.
You might be interested in: